FSU basketball: 3 reasons Leonard Hamilton is ACC Coach of the Year
FSU basketball coach Leonard Hamilton has done something nobody thought would happen. He should be named ACC Coach of the Year.
Leonard Hamilton has had FSU basketball on an upward trajectory for the past five years. They won 20 or more games during that span and made the NCAA Tournament the last three seasons while being ranked top 10 in three of those years.
Leonard Hamilton has guided the Noles to the second round of the NCAA Tournament, Elite 8 and Sweet 16 the last three seasons.
The Noles have had five players drafted since 2016, three of them first-rounders.
The rise of FSU basketball has coincided with the fall of FSU football, ironically, giving FSU fans something to cheer about in arguably football's darkest period in our lifetimes.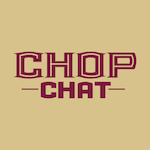 FSU's win over Boston College Saturday was the culmination of all of those experiences, finally clinching its first ACC regular-season title.
FSU molly whopped Louisville twice this season, and their loss to Virginia meant there was no possibility of having to share the title with them.
FSU basketball finished ahead of teams like North Carolina, Duke, and reigning national champion Virginia. The Noles were the most consistent team in the conference all season and had the best overall record in the regular season at 26-5. They are only four wins away from eclipsing last year's single-season record for wins(29).
It's been great watching this program evolve from how Leonard Hamilton teams used to look. Here are three reasons he should be named ACC Coach of the Year.