FSU football: 3 questions about prospective coaching hire Mike Norvell
FSU football will be hiring its next coach in the next few days hopefully. Here's three questions about prospective coaching hire Mike Norvell.
FSU football fans are growing increasingly impatient with the FSU coaching search with each passing day.
Nole fans thought they'd have a coach hired by the end of November according to FSU Athletic Director David Coburn.
It looks like FSU will go into the first weekend of December without a coaching hire. However, that doesn't mean the weekend will pass without them making a hire as the likely target will be coaching in a conference championship game Saturday.
The announcement could come as early as Sunday depending on how things shake out. I know the earlier the better with the early signing period looming and FSU expecting recruits to take official visits soon.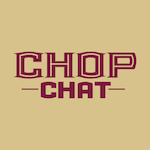 The most likely prospective hire seems to be Memphis head coach Mike Norvell. His name has consistently been in the mix since Willie Taggart was first fired in early November.
He certainly wasn't the top target, but certainly checks a lot of boxes when it comes to young head coach with a lot of potential. Can he get it done at FSU if he were hired as there are a few questions we wouldn't know the answer to until after a year or two at the helm in Tallahassee.
Let's look at three intriguing questions about prospective hire Mike Norvell.