FSU football: The impact of firing Willie Taggart for Noles
FSU football is now in the midst of trying to hire it's third head coach in less than a three year span. I look at the impact of firing Willie Taggart for the Noles.
FSU football is officially on the clock in looking for its next head coach. As they were in 2017, rumors are beginning to swirl about potential candidates to replace Willie Taggart.
Fans all have their own candidates they would like to see on the sidelines in 2020, and it'll be interesting to see who the replacement will be ultimately.
FSU Athletic Director David Coburn said during Monday's press conference the only explicit criteria for a coach was someone who'll win National Championships.
That tells me it'll be someone who has shown the ability to win at the power 5 level on a consistent basis.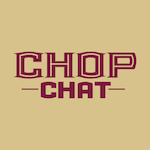 It likely won't be someone who doesn't have head coaching experience and probably as to be someone with some type of name or prestige.
Otherwise, the rebuild at FSU football is going to continue to take longer than the administration or fan base cares to admit.
The timing of the firing of Willie Taggart was the right move as the speculation of him getting fired would likely be worse than him getting fired when he did.
Let's look at the impact of making a change at FSU football now will have.