FSU football: 3 reasons Matt Campbell would be a risky hire
Would He Energize Fan Base?
FSU administration will pay Willie Taggart close to 18 million dollars after firing him earlier this month.
I wrote how FSU needed a splash hire to energize the fan base and get recruits excited for the future of FSU football.
Would Matt Campbell fit the bill? I have my doubts as I don't think most FSU fans would be familiar with him. I mean what reason is there to keep up with football in Iowa?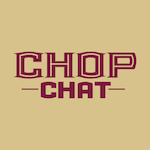 He's a good coach, but not the 'name' to have boosters pouring money into the program or 50,000 people to come to the spring game.
Not only that he has a six million dollar buyout if he were to leave Iowa State prior to February 2020.
That's a steep price to pay for a coach that's not going to move the needle and get folk excited about the future.
That's one reason Willie Taggart was let go, the lack of attendance at games affected everyone's bottom line.