FSU Football: Storylines and names to watch after spring camp week four
FSU football completed week four of spring camp, which concluded with a second scrimmage Saturday. Does this change how this team takes shape?
The team got some practice before the Easter break to drill in new plans and schemes to work on consistency.
It was needed after a bad offensive week and lackluster scrimmage on offense.
Several guys returned from injury, even if they are still limited but it is good the team is getting healthy. Norvell likes where the team is as a whole entering the last bit of spring.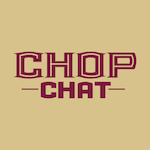 Jordan Wilson is back running around a little and could be a major offensive fixture if he can get healthy. Meiko Dotson could add depth in the secondary should he stay healthy.
Mike Norvell noted that the team gave great effort and the practices have had good energy and a step in the right direction.
Injuries are still hindering the development of the offensive line. Particularly in the second group, and the coaches look to build continuity with several players out.
The coaches continue to invest time in special teams. Norvell said that they haven't even scratched the surface of their capabilities there, which is scary as it swung the UNC game.
Norvell was pleased with the competitive spirit of the week, so let's look at some storylines after week four.