FSU football: 3 takeaways from Saturday's scrimmage
FSU football had its second scrimmage of fall camps Saturday night. Here are three takeaways from Mike Norvell's press conference.
FSU football is inching towards its first game of the year against Georgia Tech on September 12.
The Noles have completed two weeks of fall camp, with two scrimmages that have given lots of players valuable reps and experience.
Mike Norvell spoke with the media after Saturday's scrimmage, and it was clear the defense ruled the day.
The same was true in the first scrimmage, albeit the second scrimmage was closer to a real game simulation than the first.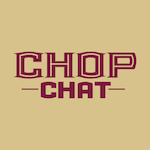 It shouldn't be a surprise to FSU football fans. It's nobody's fault in particular as the team has barely been on the field to get actual reps on the offense.
Also, it's easier for defenses to learn and execute defense as opposed to learning a new offense.
The good thing to remember is Mike Norvell is an offensive-minded coach who's consistently had one of the best offenses in the country the past few years.
I'm sure the offense is struggling, but Mike Norvell is smart to set the bar low. It's always better to underpromise and overdeliver than vice versa. That's something Willie Taggart learned the hard way.
Let's talk about the three takeaways from Saturday's scrimmage.