FSU football: Advanced metrics predict much improved 2020
FSU football improved by one win and jumped a number of spots in the advanced metrics category. Early projections say Noles will be better in 2020.
FSU football has been mediocre for the better part of three seasons, and that's supported by every metric possible.
They are 18-20 over the past three seasons, raw numbers for offense and defense are well below average, and they are one of the most penalized teams in the country.
One metric I like to use is Bill Connelly's SP+ advanced metrics. If you're a frequent reader of the site you should be familiar with the term.
Connelly released his preseason 2020 SP+ rankings a few days ago. These metrics take into account returning production, recruiting and recent history.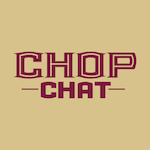 The Noles checked in at No. 35 in his 2019 preseason rankings and finished the season at No. 57.
However, there were 2-3 games the Noles should have won, which would have put the Noles much closer to that No. 35 ranking.
Connelly has the Noles checking in at No. 26 in his 2020 preseason rankings. He has them with the No. 30 ranked offense and No. 33 ranked defense.
I think that's fair and likely considered bullish by some FSU fans, considering how the Sun Bowl went. Let's look at why I believe those rankings make sense.