FSU football: 3 Noles who were snubbed on ESPN's top 150
FSU football had five players listed on ESPN's top 150 college football players of all time. There should have been at least three more.
FSU football has had some of the best college football players of all time to roam its facilities in Tallahassee.
A ton of players have gone on to get drafted to play in the NFL and four are in the NFL Hall of Fame.
So it was no coincidence FSU was well represented when ESPN decided to produce a list of their top 150 college players of all time recently.
The panel consisted of 150 media members, college administrators, former coaches and players. ESPN had released the first 125 players recently with the top 25 players to be unveiled later.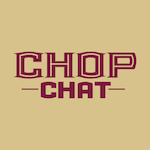 The top 10 were unveiled during the national title game between LSU and Clemson Monday night.
These people selected five distinguished FSU football players to be listed among the top 150 players:
Deion Sanders-No. 26
Fred Biletnikoff-No. 83
Derrick Brooks-No. 115
Charlie Ward-No. 130
Warrick Dunn-No. 134
I wrote if it could be possible(yes, we already knew they would) if ESPN could snub some well deserving FSU players from being included on the list?
Of course they left off some Noles a lot of folk though should have been included based on some of the other names they actually put on the list.
I understand it's a tough list to compile that's covering so many different time periods. In fact, I'd argue they should have done a list of players prior to 1950 and a list after 1950.
Nevertheless, here are three Noles that absolutely deserved be among those listed as the top 150 college players of all time.