FSU football: Where will 'Noles recruiting focus in 2021 class?
FSU football is playing catch up with its 2021 recruiting class since it's experienced a coaching change. Where will the staff focus most?
The FSU football staff has done a solid job with getting most of its 2020 class completed during the Early Signing Period last month.
They got 17 of their 18 commitments to sign early with almost half of them enrolling early which is great for development and getting acclimated to college life.
They likely have enough room for about eight more players in the 2020 class and will be working hard to fill those spots with quality players who fit a need.
The other thing that's taking place now is getting offers out to the 2021 recruiting class. The old staff had sent some offers out, but the new staff sent a slew of new offers out over the past few days.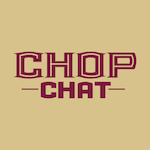 When I say they flooded the recruiting trails with 2021 offers I'm not kidding. There were offers going out to recruits from North Carolina, Texas, Tennessee, Louisiana, California and of course the home state of Florida and Georgia.
My question is I wonder where the bulk of their time will be spent recruiting. Willie Taggart and staff made the mistake of chasing elite players nationally without and back up plans, and when the 2018 season went off the rails so did 2019 recruiting.
Will Mike Norvell and company focus more nationally or stay closer to home? Let's take a look at what they've done thus far.