FSU Basketball Weekly Preview: December 30th-January 5th
Here's a preview of FSU basketball and their upcoming games scheduled for play during the 2019-20 season.
In life, there seems to be three things that are going to come true – you are going to die at some point in your life, you are going to have to pay taxes each year or else you get to spend time in a federal facility…and maybe the most important thing: the FSU basketball team is not going to lose many games inside the Tucker Center.
For the seventh time this season, the Seminoles took the court inside the home arena that they have played in for nearly four decades – and for the seventh time this season, the Seminoles have left the court as a winner in the home arena they have played in for nearly four decades.
Now, head coach Leonard Hamilton is set to prepare this team for something that might give the Noles at least a couple setbacks the rest of the way at home as the 18 games left on the ACC slate get ready to tip off with two this week.
Here's our recap of the last week's action and a preview of what's ahead for the Seminoles.
Last Week Recap
After a week off from games following a comeback win over USF in a game played all the way down south in Sunrise, FSU basketball returned home for the final non-conference game of the season against North Alabama – in a game that turned out to be much easier for the Seminoles.
The first half couldn't have gone much better for the Seminoles as they took a 21 point lead into the break and coasted the rest of the way – led by 14 points from Malik Osborne to lead the Noles – as FSU basketball got an 88-71 victory that extended their record to 11-2 through the first part of the season.
Opponent Preview
The final game of the 2019 part of the season for FSU basketball takes place on noon on Tuesday when the Seminoles play host to Georgia Tech. At 6-6 on the season, the Yellow Jackets return to the mainland after winning two of three games played in the Diamond Head Classic in Honolulu last week.
Saturday, the Seminoles are back on the road as they take on the Louisville Cardinals in a 2 p.m. showdown. The men from the commonwealth are 11-2 on the season, but lost this last Saturday when they were upset on the road by their cross-commonwealth rivals, the Kentucky Wildcats.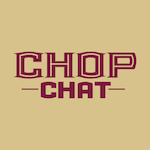 Interesting Fact
For the Seminoles, getting a win over Georgia Tech could be a big deal for one reason – they haven't done so well in their first game after the non-conference slate has ended. The Noles have lost their last two games, including last season to eventual national champs Virginia, and three of the last four games.