FSU Football: Ranking best freshmen on offense and defense in 2019
With the FSU football season coming to a close, Chop Chat's Sam Tschida takes a look at the true freshmen of the 2019 class and who ranked as the best.
Last year, we at Chop Chat broke down all the recruits who signed with Florida State in the 2019 class. It was the first full class for the new coaching staff, and while it was ranked 19th nationally, and was made up of several playmakers that FSU football fans had reason to be excited about.
Fast-forward a short ten months, and the freshmen of Tribe19 had a big impact on FSU's seasons. Even with the redshirting of one of the best players in the class, the freshman Seminoles were still some of the key players on this year's team. Out of 20 players signed, 16 of them received actual playing time, with five of those players actually getting to start.
With the number of true freshmen who received playing time, which deserve to be awarded the 'Best Freshmen of the Year' for their respective side of the ball?
Offense: Guard Donate Lucas
The Seminoles signed a grand total of zero skill players in their 2019 recruiting class, with the one player who committed, wide receiver Maurice Goolsby, electing to play baseball. The 'Noles only signed four players on offense, and all of them were on the offensive line. All four got playing time, with three receiving starting nods at some point during the season.
Both Darius Washington and Maurice Smith started games this year, with Washington showing a lot of potential at tackle, Ira Henry III, the stout guard out of St. Louis, also got a bit of playing time. Still, with the four-game redshirt rule, all three elected to redshirt this season and did not play in more than four games.
The one who did not was Dontae Lucas, who was an easy choice for freshman of the year on offense. The former four-star guard started the first game of the season against Boise State and never looked back, playing in 11 of 12 games and starting in 8 of them. Lucas routinely graded out as 'above average' according to Pro Football Focus, a major upgrade over previous offensive linemen.
It is never a good idea to play a true freshman on the offensive line. Unlike running back or defensive back, young offensive linemen need a year or two before they are physically ready to compete at the next level. Aside from quarterback, it is the most difficult position to scout in recruiting, because analysts never know how a player will develop.
But in Florida State's case, Lucas was the best option at guard despite just several months on campus. There was a definite learning curve, and when faced with elite defensive linemen, Lucas was not always consistently good.
But for a true freshman, Lucas was a good run blocker and did well when asked to take on guys without help. He was also great at getting to the next level and springing long runs, like here against NC State.
Another good example is this play against Miami, where Lucas washed down the interior defender to open a huge hole for Cam Akers.
Despite being the youngest member of the starting offensive line, Lucas was arguably the most consistent linemen on the team and easily has the most potential. Lucas's ceiling is extremely high, and his performance this season warrants his award as freshman of the year.
Defense: Safety Akeem Dent
On defense, the race for the best freshman is a little tighter. 16 members of the signing class resided on defense, with twelve of them seeing in-game action. Some members, like defensive end Curtis Fann, defensive linemen Derrick McLendon and Quashon Fuller, linebacker Kalen Deloach and corner Jarvis Brownlee all received limited playing time and redshirted.
Others like Jaleel McRae, Renardo Green and Brendan Gant all got significant playing time but did receive a start. Tru Thompson, one of the lower-rated players in the class, has gotten a boost in playing time since the injury to Marvin Wilson. Thompson, McRae, and Gant all particularly stand out, with each putting together promising freshman campaigns.
But the one member of Tribe19 who got the playing time in the group was also its best player. Akeem Dent, the borderline five-star recruit out of South Florida, played in every game this past season and always made an impact. Despite his propensity for dropping interceptions, which occurred almost every game, Dent put together a strong freshman year.
He finished the season with 32 total tackles, 19 of which were solo. Dent also was tied for second on the team with seven passes defended and was in the right position to make game-changing turnovers. Dent has superb football instincts and IQ, which has made him a dangerous player for opposing offenses. He played the run well, coming up to make crucial tackles throughout the season, and did a decent job in pass coverage.
Here against NC State, he did a good job breaking up this pass after sitting in zone for a bit.
Against Louisville, Dent does a great job of correctly reading the screen and playing the ball carrier by not over-pursuing.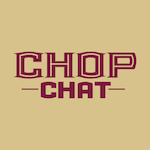 Bottom Line
It was not a banner year for Florida State by any means, but it was a good season for the true freshmen on the team. Both Dent and Lucas, along with a host of players mentioned above, flashed a lot of potential this year, and it should get FSU fans excited for the future.