FSU Football: Why Sun Bowl could be biggest game in program history
FSU Football needs to get a win on New Years Eve in El Paso to avoid doing something that hasn't taken place in the program's history in over four decades.
If you're a fan of the FSU football team, there may not be a lot of energy being devoted to the upcoming bowl game for the Seminoles when they take on Arizona State on December 31st in the Tony the Tiger Sun Bowl – yes, that's right…we're playing in a bowl game sponsored by the mascot of a sugar coated cereal.
That last embarrassing fact to the side, there isn't a lot of drama centered around this game: after all, the Seminoles have already fired their former coach (Willie Taggart), brought in his replacement (Mike Norvell) and signed a much better than expected class last week to turn most of the attention to the 2020 season.
But, when FSU football take the field on New Years Eve in El Paso, Texas the Seminoles could be playing in the most important game that the Noles have played not just in recent history but in the entire history of the program.
Yes, I know I have written that before (I can think of about two times this past season alone off the top of my head), but this time it's true based on what could take place if the Seminoles lose their first game against the Sun Devils since the teams met in the 1971 Fiesta Bowl.
A loss by FSU football would give them a 6-7 record on the season and their second straight losing season since the Seminoles had losing records over a four season period from 1973 to 1976. Yes, that was a period that included three different head coaches being employed – including the first season of the legendary Bobby Bowden's tenure in Tallahassee.
Yes, that was a period of time over four decades ago – a time when the Tallahassee campus was much smaller, much less about academic excellence like it is today and contained two students (a man from New York and a woman from Miami) who about a decade later would create the person writing these words today.
As embarrassing as last season's losing record was for those of us used to the dynasty era of the Seminoles, having a losing STREAK would be even worse because it would show us just how bad the program is in recent seasons.
What took place in 2018 showed how far the program had fallen based on the failures of both Taggart and the head coach before him – a losing streak also throws additional pressure on a coach in Norvell before he has even had a chance to unpack most of his suitcases in Tallahassee.
A win validates the direction that the program has taken over the last three games under interim head coach and former FSU football star Odell Haggins and gives plenty of confidence ahead of what starts next September in Atlanta for a scheduled game against West Virginia.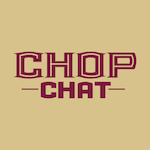 I've said it before and I will say it once again – the Seminoles are facing what looks to be the biggest game in program history next Tuesday down in the west Texas town of El Paso.