FSU Football: Will Demarcus Christmas get chance at NFL after injury?
FSU football alum Demarcus Christmas went from being a draft pick this past April to being placed on injured reserve before having a chance to start things.
After having 10 picks combined in the previous two NFL Drafts, the 2019 selection process was not all that kind for the FSU football team with just two players being selected – and while the 16th overall pick in Brian Burns has lived up to the hype, it's the 209th pick that has some wondering what's going on.
In the sixth round, the Seattle Seahawks went out and selected Demarcus Christmas – a defensive tackle who made the All-ACC team after coming back for his senior season and being a stable force on the line under the first season of now former Seminoles head coach Willie Taggart.
However, before the party could get started on his NFL career the former FSU football star was sidelined with a back injury. After missing the entire preseason, Christmas was put on the injured reserve list on August 31st with the chance of coming back around October if he was ready to play.
Now, two months after that, the Seahawks have just one game left in the regular season – and Demarcus Christmas still has not taken a snap in his rookie season with the team that has hopes of making a deep run in the postseason as the former Nole just wants to get healthy enough to get back on the field.
For those who know about the NFL, the idea that a career is not for long has some wondering if Christmas – who has been sidelined with a back injury over this span, not something you want to hear if you are a player – could not have a chance to suit up for the Seahawks in the coming seasons.
Christmas has still been a part of the team in activities off the field – including a holiday event with kids just this week – which might be the sign that his time in Seattle is not going to be a one year and done thing.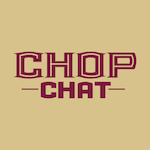 But, like we've said, the NFL is a world where you never know until it's over – and hopefully, his time in Seattle isn't going to be over so quick.