FSU Basketball Weekly Preview: December 25th-29th
Here's a preview of FSU basketball and their upcoming games scheduled for play during the 2019-20 season.
After nine days away from the court, the FSU basketball team played like they were still on a break during both of their games this week – but somehow, the world of hoops was good to the Seminoles as they reached double digits in wins heading into the final week of 2019 and their final two games of the decade.
The Seminoles and head coach Leonard Hamilton probably aged a few years – though Coach Ham still looks like he did decades ago when he coached the Miami Hurricanes – in games that showed the Noles have plenty to work on if they even want to sniff a deep tournament run like they have the last two seasons.
Still, two win are two wins and the Seminoles look forward to their final non-conference game of the season before the last dozen and a half ACC games take over their lives through the start of March. Here's our recap of the last week's action and a preview of what's ahead for the Seminoles.
Last Week Recap
The Seminoles started the week off at home with their first post-finals game when they took on the North Florida Ospreys in what turned out to be a much higher scoring game than first thought. The Seminoles took a nine point lead into the break and, thanks to a team high 15 points from Basla Koprivica and 12 from M.J. Walker, got the 98-81 victory.
On Saturday, FSU basketball was back in Broward County for the eighth straight season as they took on USF in the Orange Bowl classic. With just six minutes remaining, the Seminoles were down by eight points but went on a 19-3 run to end the game and got a 66-60 victory. Anthony Polite was named the game's MVP
Opponent Preview
The final non-conference game of the season for FSU basketball will not take place until this Saturday, when the North Alabama Lions roar into the Tucker Center for a 2 p.m. tipoff. The Lions come into the game with a 5-7 record that includes two straight losses, including a 92-80 setback in their last game against Alabama A&M.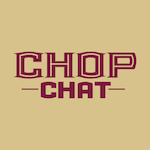 Interesting Fact
The win over the Bulls was a big one not just because it saved an embarrassing loss – but also because it got FSU basketball another season of double digit wins. The 10th win marks the 19th consecutive season that the Seminoles have gotten at least that many, dating back to the 2001-02 season…one year before Hamilton arrived on campus.