FSU Basketball: Leonard Hamilton talks current season with Chop Chat
Longtime FSU basketball leader Leonard Hamilton spoke with co-expert Jason Parker ahead of the team's first game in South Florida this season.
Though he is now a dozen games into his 18th season as the head coach of the FSU basketball team, there are plenty of people in South Florida who associate Leonard Hamilton as one of them. Mostly that's because before he was leading the Noles, Hamilton spent nearly a decade leading the Miami Hurricanes to basketball relevance.
Since then, he has essentially rebuilt the Seminoles into a team that has been among the best in the ACC over the last decade – including two appearances in the conference title game over the last seven seasons, winning one crown – and two straight appearances in the second weekend of the NCAA tournament.
Still, as Hamilton sat down with Chop Chat on Friday before the team's Orange Bowl Basketball Classic game against South Florida, the FSU basketball leader is happy that college basketball has become relevant in the area where he started in the Sunshine State – but also reminding his team that this is a business trip.
"They (the Orange Bowl committee) have bought a high level of a basketball event. I think they do a tremendous job, " Hamilton said during a practice inside the University School gym on the campus of Nova Southeastern University in Davie. "I'm not one of those guys who likes to get all nostalgic. In reality, we try to stay focused."
Hamilton's Seminoles were back in action this week after nine day layoff – a time spent away from games that was much needed after the Seminoles played four games in a 10 day period that included wins over ranked Tennessee and ACC foe Clemson, but also a loss that had Hamilton unsure of his team this season and needing a break.
"Those types of challenges early in the season take their toll on you," Hamilton said. "It was good for us to get back and take a little taxing off our body."
FSU basketball has spent the last thee postseasons in the NCAA tournament – the second longest span in program history – and spent the last two trips to March Madness in the second weekend with appearances in the Elite Eight and Sweet 16 respectively.
Still, there were some questions about the future after players such as Terance Mann and Mfiondu Kabengele were drafted this past June into the NBA – and when you add other players like Phil Cofer graduating from the program, one had to wonder what the future would hold.
"We're in the natural stage of development. I like where we are in terms of being locked in mentally," Hamilton said of his team with six new players on the roster. "I am concerned that some of the things that we have been teaching them…they haven't adjusted to where we are consistent."
At 10-2 after their Saturday win over the Bulls inside the BB&T Center in Sunrise, Hamilton still knows that there is plenty of time left for things to turn either really good for the Seminoles or to the point of panic.
"We're still a work in progress. We like this team and we have some really good parts, but we've sputtered a little bit," Hamilton said. "We still are trying to get reps, as much mentally and physically, into our system."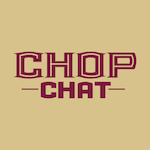 FSU basketball gets back on the court next Saturday at home against North Alabama inside the Tucker Center before restarting ACC play on New Years Eve when the Seminoles take on Georgia Tech at home.