FSU Basketball becoming new normal of yearly Orange Bowl classic
FSU Basketball will again be making a pre-holiday trip to Broward County for the annual game that, at one time, they couldn't get invited to play in.
At one point, the FSU basketball team was a rarity to play a game outside of the central part of the state. After all, the Miami Hurricanes hadn't joined the ACC yet so their yearly rivalry hadn't been renewed and the one chance – the Orange Bowl basketball tournament – wasn't going to invite a team that, quite frankly, wasn't that good at the time.
The Seminoles got their first chance to play in the game during the 1999-2000 season and promptly lost to UMass before saying goodbye to playing in either Miami-Dade or Broward countries for a while.
Fast forward to this coming season, and the Seminoles will be playing in the game for an eighth straight season in what has become a yearly event – the FSU basketball team taking the court inside the BB&T Center in Sunrise to face teams like Oklahoma State, St. Louis and this year's foes in the USF Bulls.
Part of it is because the game itself has gotten more high profile with a bigger television deal and some money coming in – and another reason is because the Seminoles are a much better team with a large presence of fans and alumni in South Florida who will come out and watch the Noles play.
The Seminoles have won six of their last seven games played in the classic, including a blowout win last season over a St. Louis team that went on to the NCAA tournament as well, and come into this weekend's game with a 9-2 record after getting a win Tuesday against North Florida.
Part of that winning streak in Sunrise includes a previous meeting between the Noles and the Bulls that goes back to the 2014 season, when FSU basketball coasted to a 13 point win over a South Florida team that took the place of Miami as a yearly in-state rival on the Seminoles schedule each season during the 1970s through the early 1990s.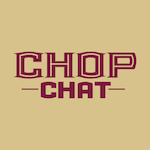 FSU basketball will be back in South Florida for a noon tipoff on January 18th at the home of the Canes in Coral Gables – yet another season where the Noles are making multiple trips to the area in a move that plenty of fans of the garnet and gold love to see each basketball season.