FSU Football must be patient during start of Mike Norvell tenure
FSU Football fans need to calm down expectations off the start with the new head coach based off of how things played tout when we did that the last time.
It was just over two calendar years ago that FSU football made the announcement that Willie Taggart, who had turned around programs like Western Kentucky and USF before one season at Oregon, was going to be the 10th full time head coach in the history of the program. Fans cheered and sites like this predicted big things (I think I said Orange Bowl berth in year one).
A total of 23 months and 21 games later, Taggart was fired with a 9-12 record – one of the worst for any full time head coach of the Seminoles since long before Bobby Bowden took over – that continued what was a downhill slide at the end of the tenure of the previous coach.
Listen, I get it – I grew up in the dynasty era of FSU football and was a student at the school when we won three ACC titles in four seasons during the early 2000s. I have always been biased and expect success even in seasons when I know with my head they won't be successful, but my heart won't let me say it.
So, this would be my message to all my fellow fans in garnet and gold – with Mike Norvell now coach No. 11 in the history of full time men leading the Seminoles, let us all take a moment and meet this hire with some patience and humility…and the cold reality that the Noles won't be playing for the national title in 2020.
We're more than certainly not going to beat Clemson at home – hell, we may get swept again by hated in state rivals Miami and Florida but hopefully we can at least split those games. The reality is that we are, for the third time in a four season period, going to have a new offensive and defensive scheme that must be making players have headaches.
I think Norvell has the potential to do some great things in Tallahassee – his four seasons with Memphis were successful and with the right assistants and support the potential is there for an ACC title to come back to the FSU football team. It just might be around 2022 or 2023 if we're going to be honest.
The next year isn't likely going to be up to the expectation level that we have for the Seminoles – there will likely not be double digit wins or a New Years Six bowl berth. Trust me, I pray that I am wrong and get called out for it later but if we're betting on results you are more than likely going to see eight wins.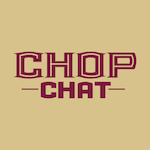 The best advice for the fanbase of the Seminoles? Be patient. It's going to get better. It may be rough at the start, but it's going to get better…I hope.