FSU Football: How one ACC Championship moment started recent dynasty
FSU football needed a final play on defense to get a win for their first title in seven seasons – and start the latest dynasty era for the Seminoles.
It was the recipe for disaster if you are the powers that be who run the world of ACC football – the title game that season would include a FSU football team who had lost badly the weekend before to rival Florida was taking on a 6-6 team from Georgia Tech that we're still trying to figure out how they got there.
It was the first time that the ACC championship game did not feature two ranked teams and the Seminoles, at least on paper, were supposed to run all over the Yellow Jackets and their option offense on their way to the first BCS bowl game in a while – a trip to the Orange Bowl waiting for them on New Years Day.
There was just one small problem – a lead of 21-3 that the FSU football team built before halftime quickly got brought down to just a six point difference and the Seminoles needed a late interception from Karlos Williams (yes, he started by playing defense) just to hold on to the 21-15 win and get their first ACC title since 2005.
That late interception, while at the time a symbol of what the Seminoles survived after their disappointment against the Gators and acting like they didn't really want to be in Charlotte that night, was actually somewhat of a blessing for what it started.
It was the start of a winning streak for the Noles – a streak that lasted 29 games over the course of three seasons, the longest by far in program history, and saw the program win the ACC each season along with countless trophies for players and the national title the following season with maybe the best team in the sport.
It was a streak that wouldn't have started without the win over a Yellow Jackets team who, we will admit, gave the Seminoles much more than we expected that night inside Bank of America Stadium – a team that entered the game running for over 300 yards a game but the Seminoles held to around 180 yards on the game.
While the Seminoles are known for their offense and seek to get back to what they had during that era on that side of the ball, it was a defense led by coordinator Mark Stoops – in his final game before becoming the head coach of Kentucky – that won the game and ultimately saved what looked to be a major disappointment.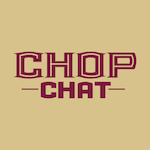 Without the interception by Williams, we don't know what would've taken place over the course of the next 28 games – but what did take place is something magical that every Nole should be proud of.