FSU Football: Wait on coaching hire is getting embarrassing
FSU football fans have waited over one month for the school to make a coaching hire – and it looks like they are going to have to wait a little more.
Tuesday marked one month since FSU football made a move that shocked a lot of people outside of the program – firing head coach Willie Taggart, who at that time had coached just 21 games in less than two seasons and was 4-5 at that point in the season after a blowout loss to hated in-state rival Miami.
At the time, the fanbase of the Seminoles was told that a hire was going to be coming soon – with some reporting that it would be done within a week of the firing of Taggart. That week turned into the bye week…which turned into the week of the Florida game…which now seems like it will take place this coming weekend.
The rush to get rid of Taggart was seen from those within the FSU football fanbase and boosters who were against his hire from the start for a variety of reasons. The delay in getting someone into the job has been the latest joke the garnet and gold are the punchline for in the last three seasons.
It started with the fact that the Seminoles were going to bring in former Oklahoma head coach Bob Stoops immediately after firing Taggart – except for the fact that he already has a job running the Dallas franchise in the XFL and it doesn't seem like that's going to take place.
Then, there seemed to be every other name in the book – ranging from Kentucky's Mark Stoops to Penn State's James Franklin to Iowa State's Matt Campbell to even FSU football interim coach Odell Haggins – that everyone was sure was going to get the job.
Of course, Stoops said he wanted to stay with the Wildcats while Franklin has been mute on the subject and Campbell recently signed a contract extension with the Cyclones through 2025 – and it doesn't seem like Haggins is going to get a chance after the blowout loss to Florida.
The fact that the Seminoles want to wait until this weekend before announcing a move means that it looks more and more like someone who is coaching this weekend – with the name of Memphis head coach Mike Norvell being mentioned more than others.
Yay?
Even if Bob Stoops or James Franklin does change their minds and one of them decides to lead the Seminoles, it's going to be over five weeks between the time when the Noles had a full time head coach – five weeks after we were all "so sure" that a hire would be made sooner rather than later.
This is the danger of having a lame duck administration that is going to be retiring sooner rather than later making a long term move – they may love FSU football as much as us, but the fact they aren't going to finish their careers with the current leadership more than likely takes away that desire to make a move.
Could I be wrong and someone like Stoops, Franklin or even former Washington head coach Chris Petersen be named the head coach in the coming days? Of course…wouldn't be the first time I was wrong. Is it more than likely we're going to be settling for a Group of Five coach? Sadly, yes.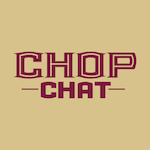 The Seminoles are going to me making a hire more than likely by the end of this weekend – but with just a week and a half until signing day after that, is it too late to stop the bleeding?