FSU Football: Injuries doomed Seminoles' 2019 season from the start
FSU Football looked like they could open their own hospital at points this season with the number of players who were lost for the year from injuries.
As the FSU football team limped off the field Saturday night after their regular season finale loss to the rival Florida Gators, one thing could be noticed by those in attendance and those watching on TV – the amount of garnet and gold that was in jerseys, but no pads thanks to injuries that took their toll on the Seminoles this season.
It started way back in the loss the Noles suffered to Virginia in September, when defensive end Joshua Kaindoh was lost for the season. The following weekend, it was safety Jaiden Lars-Woodbey who suffered a season ending injury and quarterback James Blackman being knocked out for the following weekend.
Since then, FSU football lost more players like wide receiver Keyshawn Helton against Clemson and defensive tackle Marvin Wilson following the loss to Miami for the season after surgery – making the campus look more like a set from the 1970s CBS sitcom show M*A*S*H.
I'm not at all saying that injuries are the reason the Seminoles, who some experts said could win as many as nine games in the regular season, are coming into bowl time with a 6-6 record. Blowout losses to teams like Clemson and Florida were simply because those teams are just better at this point in time.
But what about one possession losses to teams like Virginia and Wake Forest? What about a Miami game that was one possession in the fourth quarter? The Seminoles likely don't win all of them, but a healthy team likely wins two and comes into the postseason with a much more respectable 8-4 record.
So, since we are in the world that likes to blame everyone, who gets the blame for this one? Is it the strength and conditioning staff? Is it Willie Taggart, who hasn't coached the team in three games but is likely going to get blamed for every loss in the next decade by some fans?
No, it's called bad luck. I know that's not the sexy answer, but FSU football hit a string of bad luck with the injury bug that most other teams haven't had to deal with. It's the same bug that struck when Derwin James was hurt during the second game of the 2016 season and missed the rest of the year.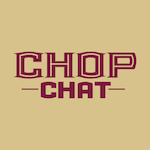 Injuries happen in football, that's just the fact of the matter – but the Seminoles should be considered for a purple heart medal after what they dealt with in 2019.