FSU Soccer: Comeback win comes just in time as Noles advance
FSU soccer had their fans worried in their 'Sweet 16' game against USF, but maybe that scare is just what they need in the search for back to back titles.
Five minutes into the third round match of the NCAA Tournament for the FSU soccer team, fans inside the team's home stadium had plenty to be concerned about after their opponents – the USF Bulls – got on the board and for the first time in this year's tournament the Seminoles were actually trailing the game.
By the end of the game, all was well in the land of the garnet and gold as the Seminoles finished the game with a 2-1 victory that sends them back to the quarterfinal round next week as the Noles go for their third all time national title and search for back to back crowns.
The scoring started for FSU soccer just before the half when Jaelin Howell got the Seminoles on the board with the Colorado native scoring with just a minute left in the half to tie the game.
FLORIDA STATE SCORES!

The Seminoles get the one-timer to go, evening the score at 1-1.#NCAASoccer | @FSUSoccer pic.twitter.com/Q6P5aZaEVN

— NCAA Soccer (@NCAASoccer) November 24, 2019
In the second half, the Seminoles took the lead for good thanks to who else but the best player in the ACC and maybe the entire country as Deyna Castellanos nailed the penalty kick to put the Seminoles up 2-1 and the Noles were able to keep the Bulls off the board the rest of the game.
"THE QUEEN SITS ON HER THRONE YET AGAIN!"

Deyna Castellanos scores the go-ahead tally for FSU.#NCAASoccer | @FSUSoccer pic.twitter.com/nhFXnaVRMB

— NCAA Soccer (@NCAASoccer) November 24, 2019
The win was big as they continued their win streak over the Bulls, which now sits at nine straight games as FSU Soccer has a 10-0-1 advantage in the series, but it's even bigger because it was the first time the Seminoles were challenged in the postseason and they were able to get things in order and come back for the win.
FSU Soccer now makes it to the tournament quarterfinals – the Elite Eight of college soccer if you will – for the 14th time in their 20 all time appearances in just 25 seasons the program has been in place (yeah, the program is officially one of the better ones in the country.)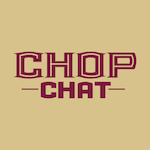 The Seminoles now will face the winner of Wisconsin and UCLA – two teams they know very well – on Friday in Tallahassee as part of a field of eight teams left that includes teams like North Carolina and South Carolina, but does not include top seed Virginia after they were upset.