FSU Football: Future Alabama series could provide motivation to improve
FSU Football now knows it has five more seasons to improve if it wants to play with one of the big boys in college football come the 2025 season.
In the past few months, the powers that run the FSU football program have gone out of their way to improve the scheduling for the Seminoles – everything from a home and home series with Georgia in 2027 and 2028 to the Notre Dame games starting in 2021 and a reported series between LSU and the Seminoles starting in 2022.
All of that takes a backseat to the latest one that was scheduled by those running the Seminoles as it was reported Thursday that FSU football will open their 2025 schedule at home against…the Alabama Crimson Tide before returning the favor with a game in the first month of the 2026 season in Tuscaloosa.
Now, don't get me wrong…the Seminoles have plenty to be happy about with a yearly schedule that includes Miami, Florida and Clemson to go along with the Bulldogs, Fighting Irish and hopefully a series with the Bayou Tigers in both New Orleans and Orlando (please, let them play one in the Big Easy).
But this is going to be the biggest series out of them all because – well, this is Alabama we're talking about right now.
Quick question: over the last eight seasons, name the teams in college football who have won a national title. FSU football and Ohio State each have won a ring while the Clemson Tigers have two crowns – so who has won the other four?
Yep, the men who are led by a person who sold his soul a long time ago but it has paid off in Alabama head coach Nick Saban. The man who wasn't going to be the coach at Alabama when he was the head man of the Miami Dolphins has won five titles in Alabama over a nine season span.
Now, I'm not saying for a second that Alabama in 2025 is going to be the same Crimson Tide team that will be playing in a No. 1 vs. No. 2 game next weekend – hell, we saw how quickly the dynasty era for the Seminoles went after the 2000 season.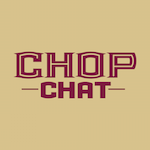 But for the moment, it could be the needed boost that the Seminoles desire to show improve as they sit with a 4-5 record after Saturday's game versus Miami – and give them the motivation to strive for a better opener than what they did in 2017 against the Crimson Tide.