Does FSU Football have toughest 2019 schedule among Florida teams?
FSU football will face a schedule viewed by many to be easier than last season, but one newspaper argues that it may be the toughest in the entire state.
Around a month and a half ago, we here at Chop Chat got a chance to sit down with FSU football head coach Willie Taggart during the annual booster event in South Florida – and while we asked him about a variety of topics, there was one that he did not seem to be all that happy about answering.
No, it wasn't about job security after last year's losing season. Instead, Taggart responded to questions about a topic that might surprise some: how he doesn't see the schedule the Seminoles will face in the 2019 season being all that much easier than what the Noles faced in 2018.
"We're playing some of the same teams. We're playing Clemson, N.C. State, Miami. It's kind of tough to say it's an easier schedule when we haven't played it yet. It's hard for me to say it's easier. We can't worry about all those things. We just have to worry about us and get back to playing Florida State football."
While everything Taggart said was true, it's also completely bogus to say that replaced Notre Dame with Boise State and Northern Illinois with Louisiana Monroe is not going to be a slightly easier road this coming season for FSU football.
However, while many people would agree with us on that part, the Tampa Bay Times is siding with Taggart on this one – and ranked the Seminoles has having one of the toughest schedules in the state of Florida among FBS teams with four games ranked in the top seven for this upcoming season, tying the Noles with rival Florida
No. 1 – Florida vs. Georgia

No. 2 – Florida vs. Miami

No. 3 – FLORIDA STATE vs. Boise State

No. 4 – Florida at LSU

No. 5 – Miami at FLORIDA STATE

No. 6 – FLORIDA STATE at Florida

No. 7 – FLORIDA STATE at Clemson
I'm a little bit surprised that the opener against the Broncos got ranked so high considering other games involving FSU football taking on teams like the Hurricanes, Gators and Tigers – but considering how much the opener means as far as keeping Taggart's job security safe, I can get behind it.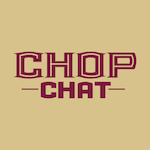 Out of the 77 games featuring teams from the state of Florida, just three for the Seminoles ranked in the bottom half – No. 41 being the game against Louisville, No. 53 being the home opener against Louisiana Monroe and the No. 71 game being against FCS foe Alabama State.