FSU Athletics finishes as top ACC team in Director's Cup standings again
FSU can, for the second straight year, again let the rest of the conference know who was the best team after the postseason standings came out this week.
Over the course of the 2018-19 year, the athletics programs for the FSU Seminoles have given fans plenty to cheer about – from another second weekend appearance in the NCAA Tournament for the men's basketball team to the miraculous postseason run for the baseball team to another national title for the women's soccer program.
It was another season where, for many of the teams in garnet and gold, there was plenty to cheer about – and as it turns out, it was the second straight season in which the Noles can say they had the best postseason run of any program in the Atlantic Coast Conference.
This past week, the final standings were released for the 2018-19 Learfield IMG College Directors' Cup – which ranks the Division 1 teams based off how their teams do in the postseason – and FSU didn't just finish as the top team in the ACC for the second straight season but actually improved their overall standing from ninth to seventh.
No. 1 – Stanford

No. 2 – Michigan

No. 3 – Florida

No. 4 – Texas

No. 5 – USC

No. 6 – UCLA

No. 7 – FLORIDA STATE

No. 8 – Virginia

No. 9 – Duke

No. 10 – North Carolina
In the last 10 seasons of the annual rankings, FSU has finished in the top 10 of all programs a total of five times and has finished either first or second among ACC teams a total of six times – including three straight seasons.
In addition to the men's basketball team making it to the Sweet 16 and the baseball team finishing in the top five after their showing in Omaha, FSU was propelled to the top of the conference thanks to a top five showing from the beach volleyball team – who again made it back to the NCAA championship tournament this season.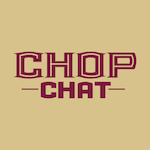 The softball team for FSU, fresh off a national championship to cap off last season, finished in the top 10 after making it to the Super Regional round while every spring sport counted finished in the top 17 nationally with the exception of men's golf.