FSU Football comes out winners with salary for new OL coach
FSU football is going to be saving plenty of coin this coming season with the difference in salary that they will be paying their new line coach this year.
When the FSU football team takes the field for the first time during the 2019 season and face off against the Boise State Broncos, the Seminoles will be breaking in a new offensive line coach as Randy Clements comes over from Houston – where he worked with longtime family friend and former boss with the Cougars, Kendal Briles.
After Briles took over as the offensive coordinator for the Noles this past December, it was the worst kept secret in the world that he wanted Clements – someone who had coached under his father, Art, at previous stops that included Houston and Baylor – to join him in Tallahassee.
Though it took close to two months, things finally worked out and the reunion took place in late February – though it came at the expense of former FSU football lineman Greg Frey, who spent one season at his alma mater before being let go in part because of the God awful play at that unit last season (in spite of it being a dumpster fire even before he took over).
As it turns out, not only does FSU football have a new leader for that unit – they are saving a heck of a lot of coin in the process.
Per the Tallahassee Democrat and other sources, the contract details for Clements will be making $455,000 for his first season and $5,000 less for the second year of his contract while the Seminoles just had to pay $50,000 to Houston to buyout his deal – in spite of the fact the Cougars had a new offensive line coach in place since January.
The combined amount that the Noles have agreed to pay in the contract is still over $400,000 less than what Frey was making as, though he did not have an actual contract and was being paid as part of a signed agreement (I know, sounds weird), Frey made $650,00 last season and was set to make the same amount this year.
Clements will be making more with FSU football than he would have if the duo had still been in Houston as he reached a deal at the end of the regular season to pay him $400,000 a year before a coaching change sent everyone packing.
This move is perfect for the Seminoles as they not only get someone who knows how to coach the line to go along with the offense that Briles is bringing in, but they save plenty of money on a coach that – with all do respect – can't do much worse with that unit than what both Frey and the former OL coach before him, Rick Trickett, did.
In addition to keeping the FSU football quarterbacks upright and alive this coming season, Clements will be tasked with improving a run game by having his linemen actually block for the running backs this coming season – quite the concept, I know.
Last season, the Seminoles finished 127th in the FBS in total rushing yards (out of 130 teams) and averaged just 2.8 yards a carry – which was good for 129th. Houston, against what we will admit was easier foes, averaged 5.3 yards per carry which was good enough for 22nd in the FBS last year.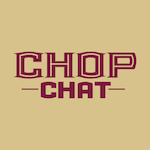 So, even if FSU football is just a yard better than last season – which we hope they will be even better than – Clements will have earned every penny.