Chop Chat College Football 2019 game picks: Bowl Season
Sun Bowl: Florida State vs. Arizona State – It's the first time these teams have met since the 1984 season and the first time the Seminoles have been in this college football bowl game since the late 1960s. Can the Noles avoid back to back losing seasons for the first time since the 1970s and help prevent a personal struggle for me? Sure, why not!
Jason, Kyle and Sam's Pick: Florida State     Kelvin and Holton's Pick: Arizona State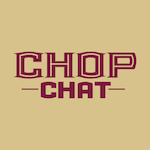 Independence Bowl: Miami vs. Louisiana Tech – After losing their last two games to FIU and a bad Duke team, can you really trust the Hurricanes at this point? I know they are a better team, but can they actually play like one? I think not.
Jason's Pick: Louisiana Tech     Kelvin, Kyle, Holton and Sam's Pick: Miami
Citrus Bowl: Alabama vs. Michigan – It was two decades ago that these teams met in one of the best Orange Bowl games of all time. Now, both are up the road in Orlando for a game that could heat up the seat under Jim Harbaugh when the Wolverines get blown out in this one.
All Pick: Alabama
Alamo Bowl: Utah vs. Texas – I'm pretty sure if you combine the entire season I might have watched a whole game of the Utes this season…and even with that, I still know they are going to blow out the Longhorns in their home state.
All Pick: Utah