FSU Soccer: It is crazy that Seminoles weren't picked to win ACC
The FSU soccer team is kicking off their season in less than a week as the defending national champs – who weren't even picked to win their conference.
In less than one week, the FSU soccer team will take the field for their opening game of the 2019 season and hoist a banner honoring their second national championship won over a five season period – a shutout win over ACC rival North Carolina last December that cemented the Seminoles as the top program in the country.
That win, apparently, didn't mean much for those in the conference when it comes to how they think the Seminoles will do this season as the conference preseason coaches poll was released last week – and despite having more first place votes, the Noles are picked second behind the Tar Heels.
The #ACCwsoccer Preseason Coaches Poll and All-ACC Team have been announced!@ncwomenssoccer is the favorite to win the

https://t.co/CiLdjqrOC3 pic.twitter.com/K9PpfoIDns

— The ACC (@theACC) August 8, 2019
Now, that might not be such a big deal – since North Carolina is the program that essentially built women's college soccer in the United States – if there wasn't the small fact that FSU soccer is ranked as the preseason number one team in the country by the United Soccer Coaches poll…ahead of, you guessed it, UNC.
@UnitedCoaches Preseason #NCAASoccer Rankings

@FSUSoccer finished last season on top and enters 2019 in the No. 1 spot.

Entire 1-25: https://t.co/ZZfpqaJYWM pic.twitter.com/zowseWVsMt

— NCAA Soccer (@NCAASoccer) August 6, 2019
Oh, did I mention that four members of the 2019 squad for the Seminoles – including maybe the best player in women's soccer in senior forward Deyna Castellanos – were named to the preseason All-ACC team in the same poll that ranked them to finish second overall?
Yeah, that makes sense. Oh wait, it doesn't.
Now, I'm not going to sit here for a second and predict that the FSU soccer team is going to go back-to-back in the national title department this season. After all, the season after their first title in 2014 ended with a loss in the College Cup semifinals against conference member Duke, so nothing is guaranteed.
But one thing is for certain: the safe money should be placed on any team returning talent that includes Castellanos, sophomore midfielder Jaelin Howell, junior defender Malia Berkley and sophomore midfielder Yujie Zhao from a squad that won it all one season ago.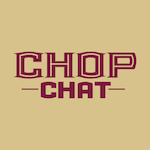 So, to those coaches that disrespected the FSU soccer team in this poll and didn't give them their proper respect, we say sorry in advance for what is going to take place this coming season in the ACC.