FSU Athletics gets in Independence Day spirit across social media
FSU and some of those who have warn the garnet and gold over the years are enjoying themselves this July 4th while taking time to celebrate America's day.
All across the United States on Thursday – from the mountains to the west to the campus of the FSU Seminoles in beautiful Tallahassee – folks of every race, religion and political affiliation are getting together to celebrate the 243rd birthday of America after the signing of the Declaration of Independence on July 4th, 1776.
While I'm pretty sure there wasn't a charcoal grill used to cook hamburgers during that time or a keg of Natural Light out on the back porch, the message is still the same as those all across this land get together on this day to enjoy something to eat, something to drink and – for some – the chance to blow up some cheap fireworks.
The FSU sports family is among those enjoying the fourth day of the month – as the school and some former athletes took to the world of social media to both show off what they are doing and to give their birthday wishes to America, a country that doesn't look like it is a day over 240 years old.
Wishing everyone a wonderful 4th of July.

Graphic by @matt_byars12 pic.twitter.com/LuPY9kaBy4

— FSU Football (@FSUFootball) July 4, 2019
Wishing everyone a safe and happy 4th of July!🇺🇸 #IndependenceDay pic.twitter.com/RjhdFiqWY3

— Florida State University (@floridastate) July 4, 2019
Happy 4th of July #IndependenceDay2019 pic.twitter.com/IYkMvjdO2k

— Ron Dugans (@r81dugans) July 4, 2019
Now, it's time for the obligatory reminder to all of the FSU family that is reading this post to stay safe with whatever you plan on doing during Independence Day – and remember to please leave all the big stuff, from hot dog eating contest to firework shows, to the professionals that know what they are doing.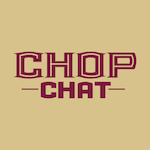 Hopefully, by the time that the next federal holiday comes around – Labor Day on September 2nd – the FSU football team will do something they haven't done since the 2016 season and brought home a win in their opener after they face off against Boise State.