Top FSU Football draft classes by NFL in program history
No. 3 – 2014 Class (Seven players chosen)
One year removed from bringing home FSU football's third national title with arguably the best team in college football history, this group has been in the league for just five seasons – but has a group where six of the players have at least played in a conference title game with four having been involved in Super Bowl Sunday so far.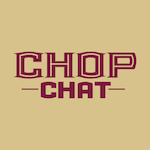 Ironically, the group had just one first round pick – as Kelvin Benjamin became just the 11th rookie in league history to catch 1,000 yards his first season and probably would have gotten the Carolina Panthers a title his second season if not for an injury.
Larmarcus Joyner and Devonta Freeman, picked by the LA Rams and Atlanta Falcons respectively, have both gotten to the big game and would have rings if not for the New England Patriots – while Bryan Stork pulled off the rare back to back, college and pro title when he won with the Patriots in the 2014 season.
Timmy Jernigan, originally drafted by the Baltimore Ravens, was one of four former Noles to win a title with the Philadelphia Eagles in 2017 while Telvin Smith got to the AFC title game that season with the Jacksonville Jaguars. Terrence Brooks is the only player not to get to the final four, but after signing with the Patriots this offseason those chances improved dramatically.